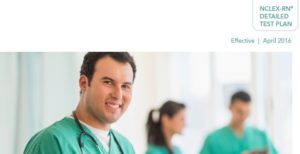 Been a busy week. Currently we're putting the finishing touches on week four of our NCLEX Boot Camp. The big discount has expired but you can still get it for $25 off (and shhh if you use the payment plan you can get it for $50 off). After we finish week four we'll do the "Bonus days". Don't forget you can check it out for seven days for FREE. Click here for details.
Last time we talked about time and signing up for your test. Today we'll talk about doing some assessment to find out where you are with your studies, then this weekend we'll talk some about what to do with that information.
Here are the subject areas that are covered in the NCLEX (don't worry we're working on a spreadsheet, which you'll get to download for free). The NCLEX provides a pdf that details everything that is on the NCLEX exam. You should familiarize yourself with this document, which you can find here –
https://www.ncsbn.org/2016_RN_Test_Plan_Candidate.pdf
Read it. It has a lot of very good information. Next time we'll talk about what's on the exam and the best way to assess what you already know and what you need to study.