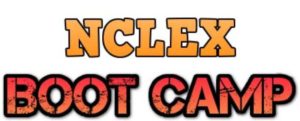 You spent two or four years in nursing school and now it's time to take the NCLEX test. Our NCLEX Boot Camp helps you figure out what you need to work on, put the content you need to work on in modules you can access anywhere, help you prepare for the day when you take the test.
A big thank you to the folks who signed up – we have listened and will continue to listen to our customers. We hope you like the changes.
In order to make the most out of our training program, you will need to purchase Saunders 7th edition. It is an excellent resource for both content review and over 5000 questions (both online and in the book). The online test bank allows you to choose and focus on question types or specific content that you're having trouble with. You can find the book by clicking here.

Watch the video for an overview.
Step 1 – Assessment
We have 36 modules in our course. The first four are dedicated to assessment and getting ready to study. In order to take full advantage of this course you'll need to purchase Saunders Sixth edition. This book includes questions within the book and an excellent test bank online. Over 5,000 questions and the online questions include all of the types of NCLEX questions you'll face on the test.
During the assessment we'll create a spreadsheet and a calendar that will include content / questions that you'll want to complete. This will guide you in your studies till the day you take your NCLEX.
After the assessment phase you'll have a good idea of the content that you'll need to review.
Step 2 – Review Content
Each module goes over specific areas of content. You can check out the areas by clicking here.  Each content section includes:
An overview video
Flashcards to download
Questions to answer
Things you need to memorize
Outside links to videos and content that is available if you need more.
PDFs / Cheat Sheets
Step 3 – Questions
Each content module has at least 100 questions. The more questions you answer, the better prepared you'll be. The assessment test you take (and the tests after that) will highlight types of questions and content that you are getting wrong. Focusing on those types of questions (which is easy to do), will help you master them in no time.
Step 4 – Take the Test
We have a five module 'bonus' section. These modules will help you pass the test by explaining how the test works, and tips – things you'll need to make sure you're doing the days before the test.
We have broken the modules into weeks and days. You get all the content immediately after you order. You can pick / choose the modules you want to focus on (based on what you need to work on) or you can work on each module a day at a time. We explain how to do both things in the first module you access after registering.
We have three options for our program.
Our latest testimonial:
Our goal is to help you pass your NCLEX. We started tutoring Sandra , she taken her NCLEX for the 8th time and failed. She worked two jobs – one full time and one part time. Here is the message she sent to us.
I rescheduled and  took the test a little earlier than planned. Wanted to go ahead and get it out of the way. I PASSED with 75 questions. Praise God. I had 20 Select All That Apply…one math…about 5 meds. 3 put in order and two infection controls. No strips.. Glory to God .The rest prioritizing.  Thanks for your help and you and church family PRAYERS. I am so grateful. OK ready to see your Happy Dance. Take care and thanks again.
Sandra Stiles RN
I am so proud of Sandra 🙂 and I did send her a 'happy dance'.
Do It Yourself – NCLEX Boot Camp DIY
Includes instant access to the 36 modules we mentioned above.
Step by step guidance on how to make the program work for you whether you want to go through all of the content or just what you know you need some help with.
Access to a Facebook group – need answers to any questions, that is a great place to start.
Access to our Affiliate program. You can make a third of whatever your friends buy.
Price $49.00 CLICK HERE TO ORDER
Need more – try our NCLEX tutoring. [[ CLICK HERE ]]
Questions – about our program or the NCLEX – we would love to help . [[ CLICK HERE to send your email ]]
TRY IT For Five Days FREE – Click Here
No matter which program you choose, you will still have to study, read and answer questions and study some more. The more questions you answer and review the more likely you are to pass the test.
Frequently Asked Questions
We have gotten several of the same questions. Remember we love answering questions – don't find the answer in the notes below send us a note.
Where are you located
Our tutors are U.S. based. I have a southern accent, but I promise you'll be able to understand me.
What you recommend if I failed the NCLEX
I recommend one of our tutor packages. If you would like we can do an assessment with you first, then we can give you our recommendation. Email us – Use the subject line "I need an Assessment". We'll send you a note and have you complete some stuff for us, and then we can help you out.
How long do I have access to the program?
Boot Camp – Until you pass the NCLEX or until you haven't logged in for six months.
Tutor Packages – until you pass the NCLEX
Do you have a Guarantee?
Yes if you don't pass we'll help you the next time by giving you five tutor sessions.
Note: You MUST access the product in order for us to give you the upgrade and you must send us the questions you got right as you complete each module – don't worry we'll send you a checklist. You must complete each module. If you purchase the Boot Camp and only visit it a few times you will not get an upgrade.
Why should I trust you to tutor me?
Our goal is to help you pass. We passed the NCLEX and have helped other people to pass the test. I think one of our strong points is when can help you come up with a plan so you can pass your test. We all have a limited amount of time; we help you focus on the things that will help you make the most of the time you have. Everyone student is different. We customize our tutoring to you.
How does tutoring work?
You send us the times you're available. We send you some choices. We tutor from 4am till 9pm East Coast time. Tutor sessions last from 1 to 2 hours. We can do it with you on the phone or online (Google Hangouts, Skype, etc.).
For each tutor session we have a focus – you send things you want us to go over that you're having trouble with. We then go over it till you understand it. We review key points and things you'll need to know for your test.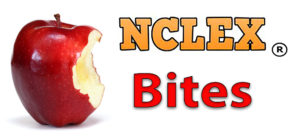 NCLEX Bites is included with all of the plans above.–
Pieces of content that will help you pass your NCLEX test. These bites are presented with a video – these videos are usually 5 – 10 minutes long so you can 'digest' them when you have a few minutes. We'll be delivering the following bites (these are samples).
Set 1
Precautions and Procedures
Meds and Antidotes #1
Meds and Antidotes #2
Peds
Maternity
Lab Values and Nutrition
Post Op Positioning and Mental Health
Peds (Part 2)
Med Surg.
Diseases and Conditions (part 1)
Diseases and Conditions (part 2)
The plan is to do the videos (all of them), then do pdfs / images for the content and then add some links for further study.
You can check out our program for 5 days for Free. Just click here.