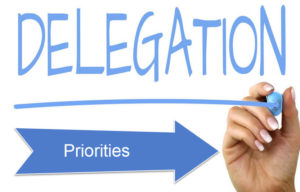 Happy Monday!
My daughter passed her last nursing test… and has now finished nursing school. I am super happy!!
Now down to business.
Assignment
Delegation and Supervision
Assignment and delegation go hand in hand. There is a great article / video about delegation on this website. It covers everything nicely so check it out.
Just remember what an RN cannot delegate TAPE.
Establishing Priorites
During this past semester with Haley, I helped prepare a presentation with her… it was about ER triage. Triage is doing the same thing as doing your priorities.
The website includes a .pdf and questions. Here is the pdf.
https://www.ahrq.gov/sites/default/files/wysiwyg/professionals/systems/hospital/esi/esihandbk.pdf
One note there is a whole lot of information in that pdf. Read it all, then work on a section of questions, review what you're missing and then answer some more questions. There are well over 100 questions.
Another great pdf on prioritzation is here – https://www.bhclr.edu/!userfiles/pdfs/course-materials/Prioritization.pdf
Questions for delegation.
Please note these questions are for the Canadian NCLEX but are some super practice… and will make you think.
https://canadian.nclexmastery.com/categories/1208-leadership-delegation-prioritization/practice-questions/62896?nav=1317-questions
As always remember Saunder's allows you to select specific categories from their question database to build your test.
That should keep you busy – we'll finish up this section in a post in a couple of days.